Description
Location
De Rust / Western Cape / South Africa
Category
 Guest House  //  Self-catering  //  Farm Stay
Description
Situated in the stunningly beautiful Meiringspoort of the Klein Karoo approximately 4 kilometers from the quaint town of De Rust, 35 kilometers from Oudtshoorn and 110 kilometers from George.
Varkenskraal is a small farm by Karoo standards. Just fourteen hectares of arable land out of the roughly ninety hectares. Just over seven hectares are devoted to vines whilst the rest to mixed farming being vegetable seeds, oats, Lucerne and a handful of beautiful Nguni cattle.
If interested in this STAYenRoute accommodation option, click link  Booking / Enquiry Form  or send us an E-mail
Facilities
Varkenskraal has two beautiful self-catering guest houses namely "Die Werkershuisie" and "Die Voerstal". Voted one of the favorite 14 farm stays in Country Life magazine.
Die Werkershuisie (Workers House)  is a lovingly renovated original workers house with a stunning view over the vineyards.  Fully equipped, family unit with bedroom and loft. It caters for 2 adults and 2 children with 1 bathroom.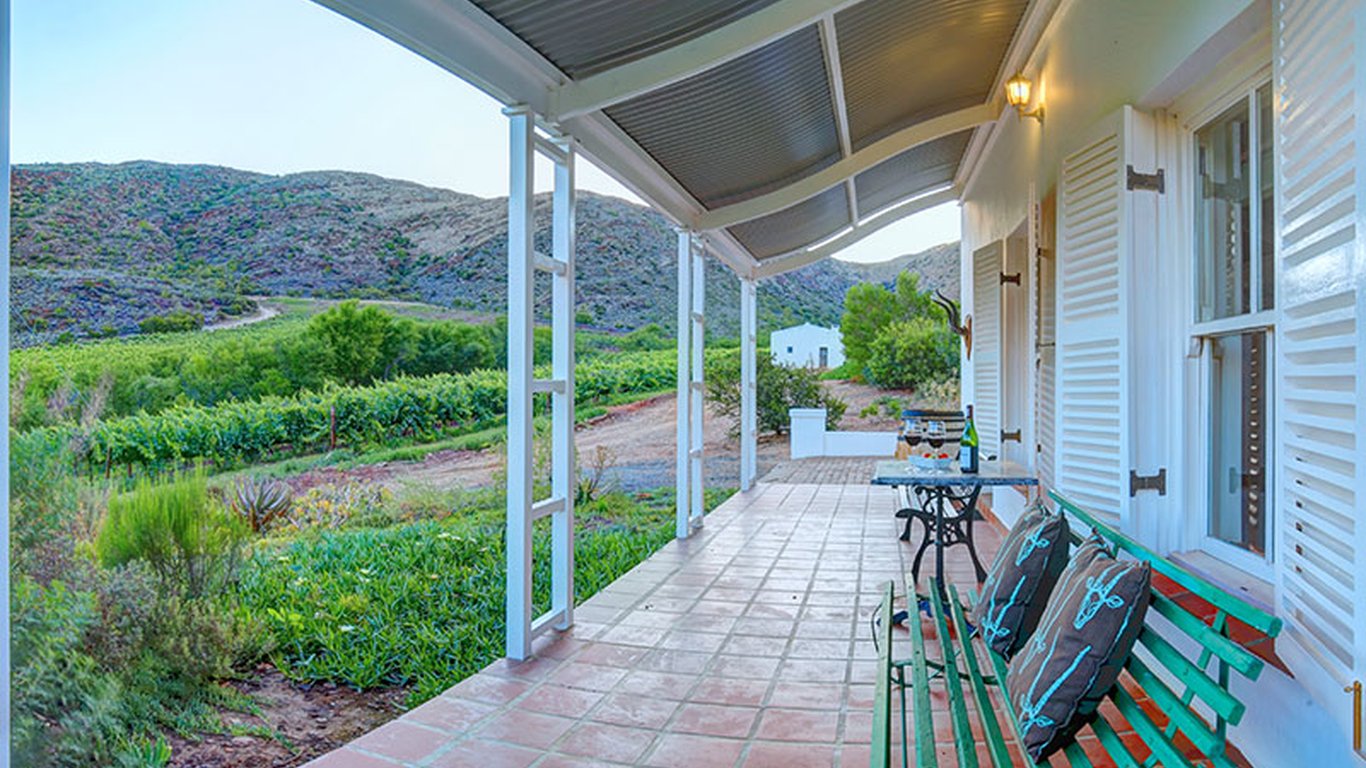 Die Voerstal (Feeding Stable) is a two-bedroom en-suite fully equipped house with lovely veranda and fire pit. Also with beautiful view over the vineyards.
An amazing place to stay, highly recommend. The beautiful view is truly breathtaking. Adding to that comfortable, clean and welcoming accommodation and you have a winning combination.
Rates:
From R450.00 for per persons sharing
Booking enquiry:
If interested in this STAYenRoute accommodation option, click link  Booking / Enquiry Form  or send us an E-mail
You can also contact us at +27 (0)82 921 4455